You are here: Home » Web Hosting Plans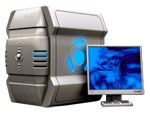 Web hosting plans provided by Bbc Host consist of stable and fast servers (Intel Xeon 2,4 GHz Quad Core with at least 4 GB RAM) and Linux OS. Linux is a comprehensive, stable platform. Linux web hosting coupled with Apache is able to accommodate all of the most requested web hosting account options.

All web hosting plans include 99.9% uptime guarantee, 24/7 customer support with 1 hour response guarantee and some very useful FREE Bonuses.
| Web Hosting Plans Comparison | Business | Corporate | Enterprise |
| --- | --- | --- | --- |
| Monthly Price | $7.99 | $12.99 | $19.99 |
| Setup Fee | FREE | FREE | FREE |
| Disk Space | 5 GB | 10 GB | 15 GB |
| Traffic (Bandwidth, Data Transfer) | 30 GB | 60 GB | 90 GB |
| Money Back Guarantee | | | |
| SIGN UP NOW | | | |
| Domains and Sub-domains | Business | Corporate | Enterprise |
| --- | --- | --- | --- |
| Domains Hosted | UNLIMITED | UNLIMITED | UNLIMITED |
| Sub-domains | UNLIMITED | UNLIMITED | UNLIMITED |
| Parked Domains | UNLIMITED | UNLIMITED | UNLIMITED |
| Full DNS Management | | | |
| Full WHOIS Management | | | |
| EPP Transfer Protection | | | |
| Registrar Lock | | | |
| Custom MX and A Records | | | |
| Free Features | Basic | Medium | Standard |
| --- | --- | --- | --- |
| DNS Service | | | |
| Privacy Protection | | | |
| Domain Forwarding | | | |
| Mail Forwarding | | | |
| Domain Theft Protection | | | |
| Bulk Tools | | | |
| Preinstalled Free Scripts | | | |
| Link Popularity Check | | | |
| E-mail Features | Business | Corporate | Enterprise |
| --- | --- | --- | --- |
| POP3/IMAP E-mail Accounts | 100 | UNLIMITED | UNLIMITED |
| E-mail Aliases | 100 | UNLIMITED | UNLIMITED |
| Mailing Lists | 5 | 15 | UNLIMITED |
| Mailing List Members | UNLIMITED | UNLIMITED | UNLIMITED |
| E-mail Manager | | | |
| SMTP Server | | | |
| Webmail | | | |
| SPAM Filter | | | |
| Anti-Virus Protection | | | |
| SPF Protection | | | |
| Auto Responder E-mails | | | |
| Catch-all E-mails | | | |
| E-mail Forwarding | | | |
| Scripting and Database | Business | Corporate | Enterprise |
| --- | --- | --- | --- |
| PHP Support - PHP4 and PHP5 | | | |
| MySQL Databases | 20 | 50 | UNLIMITED |
| PHPMyAdmin | | | |
| PostgreSQL Databases | Optional | | |
| phpPgAdmin | Optional | | |
| PHP Support in HTML Files | | | |
| Python | | | |
| Perl Support | | | |
| Over 3400 Perl Modules | | | |
| Cron Jobs | Optional | 5 | UNLIMITED |
| ImageMagick & GD Library | | | |
| Zend Optimizer | | | |
| IonCube | | | |
| Dreamweaver MX Compatible | | | |
| Site Management Tools | Business | Corporate | Enterprise |
| --- | --- | --- | --- |
| Multi-Language Control Panel | | | |
| FTP Accounts | 20 | 50 | UNLIMITED |
| FTP Manager | | | |
| Web Based File Manager | | | |
| .htaccess Generator | | | |
| Custom Error Pages | | | |
| Password Protected Directories | | | |
| Website Manager | | | |
| SSH/Telnet | Optional | Optional | |
| Misc Features | Business | Corporate | Enterprise |
| --- | --- | --- | --- |
| Instant Account Activation | | | |
| SSL Certificate Generator | | | |
| SSI Support | | | |
| Unrestricted Bandwidth | | | |
| IP Blocking | | | |
| Hotlink Protection | | | |
| Site Statistics | Business | Corporate | Enterprise |
| --- | --- | --- | --- |
| Access Logs | | | |
| Error Logs | | | |
| Traffic Stats - WebAlizer | | | |
| Detailed Bandwidth Stats | | | |
| Server Load Stats | | | |
| OS, Connectivity and Backup | Business | Corporate | Enterprise |
| --- | --- | --- | --- |
| 99.9% Uptime Guarantee | | | |
| Stable Linux with Apache | | | |
| Daily Data Backup | | | |
| Web Hosting Plans Pricing | Business | Corporate | Enterprise |
| --- | --- | --- | --- |
| Monthly Price | $7.99 | $12.99 | $19.99 |
| SIGN UP NOW | | | |
What's Included

MySQL Stats

FREE Setup

99.9% Uptime Guarantee

Daily Data Backup

Registrar Lock

Unlimited Parked Domains

MySQL Database

Detailed Bandwidth Stats

Custom Error Pages

Mailing Lists
Check Domain
Enter Domain Name
Domains
Web/Email Hosting
Digital Certificates
Hosting Features
Quick Links